Customers Review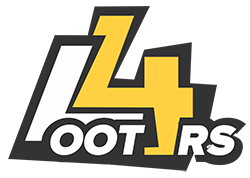 5.0 Stars - Based on 1955 Customers
Ozzy
Apr 30, 2022
Best service! Been using them for a long time and the loyalty rewards are amazing!
Frank
Apr 29, 2022
The goats of the gold service. Always prompt, accurate, and easy!
sirmuff
Apr 29, 2022
ian was fast and on point with delivery thanks so much to you and loot4rs
K
Apr 29, 2022
Fast and friendly service!
Murph
Apr 28, 2022
Ive used this service over the course of 3ish years and haven't had a single issue. Insanely fast delivery, Amazing customer support+loyalty reward w/ great prices. This is my go to and forever will be.
Zee man
Apr 27, 2022
Amazing as always. Peter and I always joke. He's great. Only service I trust. Almost to Bronze status. Only people I'll buy through. Trustworthy and amazing. Never change guys. ❤️
TheCzernGod
Apr 26, 2022
Very wonderful service!
JB
Apr 22, 2022
I ALWAYS BUY MY GOLD HERE! alwasy fast af and never none of that waiting bs.
Voice your opinion! Review Loot4rs now.