Customers Review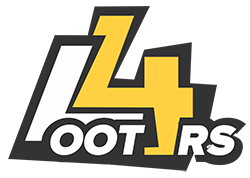 5.0 Stars - Based on 2055 Customers
barb
May 23, 2023
fast and easy!
Big house
May 20, 2023
Such an easy going place to get exactly what you need
B
May 19, 2023
It was fast and trust worthy. alot of support with the person i spoke with!
May 18, 2023
Always fast and reliable. Have been using it for years and will not ever use another service due to high-quality customer service. Thanks always
ray
May 15, 2023
everything quick and easy. 5 stars!
blunted
May 14, 2023
Great fast service every time i use them.
D
May 10, 2023
Love these guys!! Only place to go
Big bad house
May 10, 2023
Came again same day so I couldn't spin the wheel again, but was very nicely taken care of! Epic service
Voice your opinion! Review Loot4rs now.