RS
gold for
the dream...
Based on 662 User Reviews
Website Secured

Secure payments by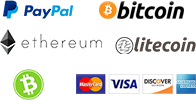 Column title
Are you looking for a reliable and easy way to sell, buy, or swap your old school Runescape/Runescape 3 gold?





Reviews from Facebook





runescapeskill
great work. always fast and reliable unlike other siters
Sep 22, 2019





poop
ez pz and fast
Sep 21, 2019





Jdog
Great fast service, very secure and will not screw you over.
Sep 21, 2019
How buying gold works

Select a Quantity
Choose which version of Runescape and how much gold you wanted to purchase.

Payment & Live Chat
Make payment and connect with one of our representatives.

pick up Gold
Meet in game to pick up your gold.





© 2019 Loot4RS All rights Reserved.