Customers Review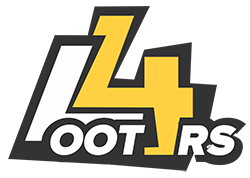 5.0 Stars - Based on 1955 Customers
TheCzernGOD
May 07, 2022
Another fantastic flawless purchase!
osrs dude
May 07, 2022
Used many times, always fast and friendly. Great service.
kirt
May 06, 2022
Quick and easy payment process. Very well thought out and professional delivery.
jbeeezy
May 06, 2022
Fast and Easy
N
May 05, 2022
Actually quick and easy for card users. No verification bs and pleasant support staff. Thanks
Jdaniel
May 04, 2022
Great service, super fast and reliable!
mattieboy
May 02, 2022
very fast and reliable
Returning customer
May 01, 2022
Amazing service every single time! Won a noxious scythe on the prize wheel last time I ordered!!! Always great customer service, safe and easy purchasing, best prices around. Cannot say enough about this site. 11/10 will return.
Voice your opinion! Review Loot4rs now.