Customers Review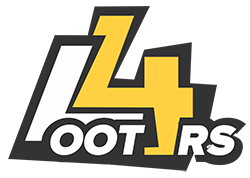 5.0 Stars - Based on 2055 Customers
jr
Jul 11, 2023
steven is the best! but luigi helped me and did a fantastic job! very trustworthy
Darktaffylord
Jul 10, 2023
Fast friendly willing to answer any questions never had a problem Don't bother looking for osrs or rs3 gold anywhere else
Jon
Jul 08, 2023
Super fast and reliable!
Jum
Jul 03, 2023
Cheapest GP & Quick service
Mithros
Jun 29, 2023
Always on point and i love the mini gifts we get sometimes
Bentnation
Jun 27, 2023
Have done business with them countless times… GREAT company with GREAT employees and customer service. Highly recommend
Davey crockett
Jun 21, 2023
Amazing as always❤️❤️. My go to place rocking that gold status!!!
Tae
Jun 20, 2023
Beautiful delivery and quick services… love y'all man ❤️❤️❤️
Voice your opinion! Review Loot4rs now.