Customers Review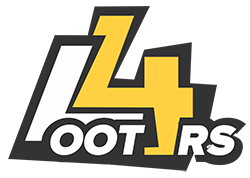 5.0 Stars - Based on 1765 Customers
sam i am
Mar 11, 2021
Great service and very fast
Jag
Mar 10, 2021
Fastest and great service
Pickle
Mar 10, 2021
Honestly can't express enough how much I enjoy this service. Today I made a purchase for a certain amount of gp - but the service agent notified me that if I spent few extra dollars I could have access to better loyalty rewards. So he paused my order delivery and I bought a little bit more and got two better rewards! Thank you for all your help and making my purchase that little bit extra
Noob destroyer
Mar 09, 2021
This was a great service. Safe, clean, reliable, fast, no problem with credit card. large orders they ask for ID for proof. you can block all the important information. It was fast and easy.
JPR
Mar 09, 2021
Great Customer Service & Fast Delivery :)
gbaby
Mar 07, 2021
Great service
CozyOne10
Mar 07, 2021
Quick and Fast!
Yeaboy
Mar 07, 2021
Fast reliable safe. Great customer service everytime.
Voice your opinion! Review Loot4rs now.