Customers Review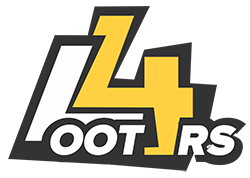 5.0 Stars - Based on 1765 Customers
Brad
Mar 23, 2021
Super easy and 100% legit thank you.
cake
Mar 22, 2021
James is the man! Got me my gold within minutes, absolute legend. Would 100% buy from here again
JPR
Mar 22, 2021
100% Legit & Reliable, Love these guys!
Broke bot
Mar 21, 2021
Best people in the gold business!! Fast, Reliable, and friendly! Another very satisfied returning customer! Thanks you guys rock!!
MeBePoor
Mar 21, 2021
they were super fast!
Moaaky
Mar 21, 2021
Quick and easy! Will do again and recommend other people!
Andy
Mar 21, 2021
Trustworthy. Cheap gold, fast service. This site is the one you're looking for 👍
Best
Mar 21, 2021
Very fast and reliable service! Highly recommend!
Voice your opinion! Review Loot4rs now.