Customers Review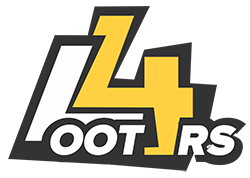 5.0 Stars - Based on 2055 Customers
Bookworm
Oct 31, 2023
Hands down the best osrs gold source out there. Wouldn't go anywhere else.
jugs
Oct 27, 2023
Chad rules! Will definitely be a repeat customer
Bone Tronner
Oct 22, 2023
5 star service. Chad literally took 2 minutes. Great dude Great people honestly.
Jonny
Oct 20, 2023
Absolutely excellent service. Delivered in less than 5 minutes.
Mateo
Oct 15, 2023
Smooth and quick as always. Went through this site several times with great customer service every time! Highly reccomended.
Merp
Sep 29, 2023
A++++++ man that was fast =D
Christian
Sep 26, 2023
Honestly the fastest service. I have used them since my staking days where I lost and agained several hundred Mil... But they have been reliable for several years and still are the most competitive and trustoworthy source Ive come across.
Lessgoooo
Sep 20, 2023
These guys are great and fast. Crazy good!
Voice your opinion! Review Loot4rs now.