Customers Review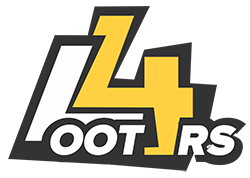 5.0 Stars - Based on 1955 Customers
Slick Nick
Nov 09, 2022
Best gold service hands down. The only place I'll ever go!
Quick draw
Nov 09, 2022
Non of that id needed trash. Competent folks that understand you and dont need a translator. Great work
Flex
Nov 04, 2022
Legit and fast
Dab Judah
Oct 23, 2022
The best service in all the years I've been using this system. These guys remember you and will work with you. The customer service experience is as if you're buying a nice car. Can't go anywhere else.
MrSize
Oct 09, 2022
Beautiful service, although, the chat seemed to be messed up for me. Still got the gold, 5/5.
Baboon
Oct 07, 2022
Great fast work
Rune dog
Oct 02, 2022
Always the best
Sean
Oct 02, 2022
Great service and attitude!
Voice your opinion! Review Loot4rs now.