Customers Review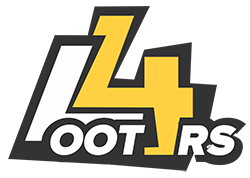 5.0 Stars - Based on 2055 Customers
p33n
May 13, 2019
Peter was awesome, and prompt!!!
Chriswithnotimetoplay
May 13, 2019
Amazing. Enough said.
johnson
May 13, 2019
The rep I spoke with was very helpful and quick to answer my questions/assuage my concerns.
John
May 12, 2019
Literally took 1 min. Best price around
Hooman
May 12, 2019
Took less than 5 minutes and I got the hook up even though I accidently forgot to put in my coupon code! Definitely the best site there is
ComplicatedGuy
May 12, 2019
I started off asking if they could do f2p instead, and Peter immediately suggested giving 5m in f2p for a bond and to swap over to members after the fact for the rest. I also had an issue on my end, but he was more than helpful and patient with me and respectful the whole way through. Excellent service, security, and very thorough. Thank you! :)
jessejames
May 12, 2019
excellent service! i had an issue that was totally my own fault and while trying to resolve he was extremely helpfull and patient with me. the issue was completely user error and even with that this man waited around for like 15 minutes untill i was able to figure out how to do everything. no joke 10 outta 10 service. once i figured out what to do he was already there waiting for me. i traded him without responding in the chat and he didnt even hit accept untill i verified for the 3rd time it was me.and then again on the second trade screen he yet again asked me here on the websites chat if it was definitely me. this is the 3rd time i used a website for gold and for sure this was the best and most smooth experience i ever had, even with me causing that issue at the start. i definitelly recommend the usage of this website. 15 outta 10 stars!!
BudroeX
May 12, 2019
Very fast and great service!
Voice your opinion! Review Loot4rs now.