Customers Review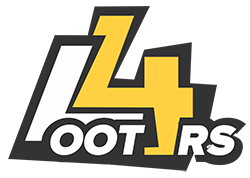 5.0 Stars - Based on 1765 Customers
Jacob
Apr 10, 2019
First time selling gold was to this website and I will never go to any other. I sold around 120b and not once did I worry about getting scammed. I 100% trust the people running this site and so should everyone else. My accounts have not been banned at all and I still have full access to the game.
DAMAGECONTROL
Apr 09, 2019
Steven is a legend and the loyalty program is one of a kind.
JDizzle
Apr 09, 2019
One of the best RSGP websites out here. Always has the lowest price and quickest delivery. Highly recommend to anyone. This website can be TRUSTED!
Josh
Apr 09, 2019
Great service, always the cheapest and fastest! I recommend always buying your gold here.
Michael Jordan
Apr 09, 2019
first time here. it was a slam dunk ;P thank you!
Voice your opinion! Review Loot4rs now.