Swap
RS
Gold
Choose your Version of Runescape
Website Secured

Secure payments by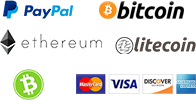 RS 2007 Gold to Rs 3 Gold
1 M to 5.5 M

Rs 3 Gold to RS 2007 GOld
8 M to 1 M





LAtest Feedback





Loot4RS was super easy to use! I was able to find what I needed quickly and efficiently.
04/07/2018





Great site, great customer service.



04/06/2018





best prices I've seen!!
04/06/2018





I was able to easily make some extra money by selling my gold to the site for a great and fair rate.
04/05/2018





This is my 5th time buying and its so easy
04/04/2018





I needed gold for a red phat and was able to buy the gold I needed. Thanks!!
04/03/2018





I was able to trade my gold in less than 10 minutes!
04/03/2018





Loot4RS is safe, easy and very convenient!
04/01/2018





Easily swapped my gold for a great price.
04/01/2018
Previous
Next
How swapping gold works

Select a Quantity
Choose which version of Runescape gold you'd like to swap.

Live Chat & Trade Gold
Connect to one of our representatives and deliver your gold.

pick up swapped Gold
Meet on the other version of Runescape to receive your swapped gold instantly.





Ⓒ 2018 Loot4RS All rights Reserved.